29 August 2021 |
COME, LET'S LIVE DIGITALLY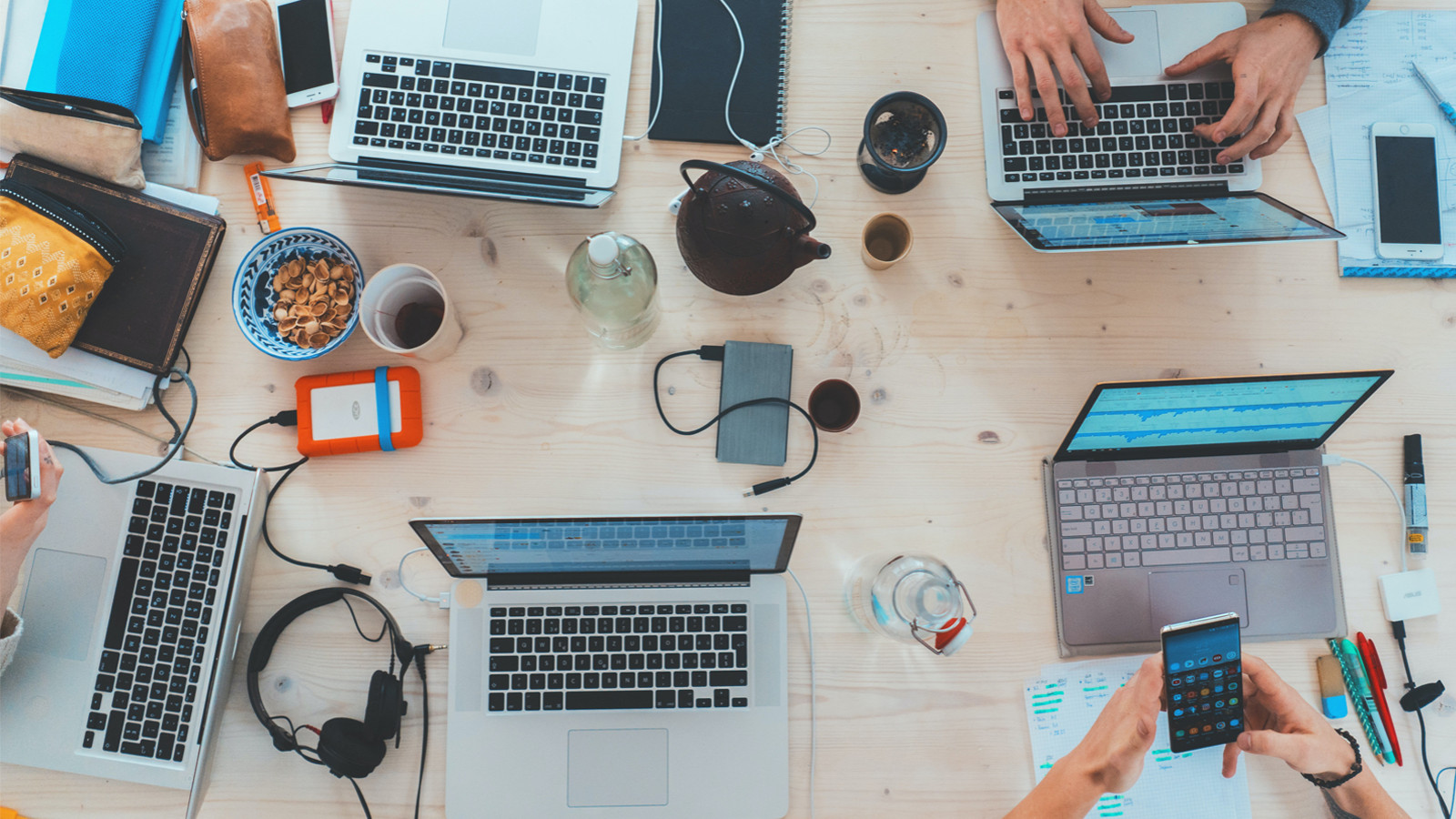 The world has come under the netted umbrella as expected even decades ago. Lives; our thoughts; our dreams; our aims; everything revolve today in this space. The space we call is the whole universe now. 'Ask me anything under the Sun' was the encyclopedic view of knowledge but which has now been with no boundaries. Search for anything, anytime, anywhere; you are there.
Our future world of kids has no limits on their dreams or on what they are going to achieve for the world. They are already tiny scientists with even the weirdest ideas turning true.
Today's world is full of opportunities for anyone, living anywhere. You can learn digitally, you can work digitally, market digitally and you live digitally. The market has come to our fingertips. Days were never too easy as this.
Talking about some of the digital livings we may come across mainly.
Education
Children are now all in front of gadgets. Though many complaints and raise the negatives, there are of course a lot of benefits for this digital learning.
Online education offers the chance to choose from great programs regardless of where the institution is based.
As we are all aware, education is EXPENSIVE. Online programs are often a fraction of the cost when compared to on-campus learning.
Another one is that online classes give a student as well as the parent the flexibility of time to fit in their work and other schedules. And of course, online training makes education more convenient for students living in rural areas, those with disabilities, and those who frequently travel or move.
Good online programs give you one-on-one access to experienced instructors whenever you need help. And different from conventional schooling, online schools give anytime access to students, even during the vacations.
With online education, you get the opportunity to network with individuals all around the world, get access to any of your career of choice.
Online programs may also allow students to graduate sooner than they would have been able to do it from college, because they can study and progress without the constraints of waiting on an instructor or classmates.
Students learn more effectively online. A 2009 study by the Department of Education found that, on average, students who took all or part of their instruction online performed better than others who learned entirely through face-to-face instruction.
Online education has a certain degree of anonymity that can help ease student fears. Students can think about their responses longer, respond when they feel comfortable, without finding it hard thinking of the consequences of being in a crowd, something we all must have faced as conventional students.
Compared to the cost to update an entire college or university, online institutions are built to incorporate the latest learning technologies, ensuring students learn with the most up-to-date information at a very lower cost.
Jobs Online
The hectic daily routines of any employee were a nightmare. Waiting for the weekends for a relief, getting an off for an occasion, everything came to ease. And if it's a mother in a family, she is now happily home making earning her part as well.
You can find the job of your choice easily and work at your comfort. You can even make the career for you on your choice. Many families are running now benefiting from the online platforms. Being in this pandemic situation, online platforms have boomed up as never before and we can't think of any like time in the future too.
Online or remote jobs (as it is) can have flexible time schedules so the workers can start and end their day according to their choices. This control over your work schedule is easily connected to comfort when it comes to attending the needs of your personal life.
Reducing the daily travel time, to and fro, helps you support your mental and physical health. The time savings can allow you to focus on priorities outside of work, like getting extra sleep in the morning, spending more time with family, getting in a workout or anything of your hobbies and likes.
One of the best benefits of working from home is having access to a wider range of job opportunities that aren't limited to one's locality. This can be especially helpful for job seekers living in rural communities and small towns where they may not have much exposure. This also benefits them from saving on rent and extravagance as they need not be moving to a metropolitan city to get the same position offline. Especially when it comes to IT sector job, People are very much comfortable with 'Work From Home' arrangements. People who have to move frequently can also benefit from having a remote job that can be done from anywhere, without having to start over from a new company with each place change.
Employers also get the advantage of hiring from remote places which would not be able if the employee had limitations of moving from places or even physically challenged or any of that kind. Both the parties get what they desire and that too in a more economical way. Companies also save on the running budget, travel allowances, maintaining work space essentials and so on. When this comes to employees they save on fuel, car maintenance, outside bought food, even on the professional outfits. They can create a home office of their choice, get a comfortable chair as per the physical condition, and work happily enjoying the comfort of home and with lesser stress and interferences. This may even lead to healthier meetings and more loyal relationship between the officials.
Marketing and selling online
Marketing has always been about connecting with your audience in the right place and at the right time. Today, that means you need to meet them where they are already spending time: on the internet.
At a high level, digital marketing refers to advertising delivered through digital channels such as search engines, websites, social media, email, and mobile apps. Using these online media channels, digital marketing is the method by which companies endorse goods, services, and brands.
Enter digital marketing — in other words, any form of marketing that exists online.
Digital marketing helps you reach a larger audience than you could through traditional methods and target the prospects who are most likely to buy your product or service. Additionally, it's often more cost-effective than traditional advertising, and enables you to measure success on a daily basis and pivot as you feel fit.
Plus, with digital marketing, you have complete control over where you choose to spend your money. Perhaps rather than paying for PPC campaigns, you choose to spend money on design software to create high-converting Instagram content. A digital marketing strategy allows you to continuously pivot, ensuring you're never wasting money on channels that don't perform well.
If you work for a small business, it's likely difficult for you to compete with the major brands in your industry, many of which have millions of dollars to invest in television commercials or nationwide campaigns. Fortunately, there are plenty of opportunities to outrank the big players through strategic digital marketing initiatives.
Additionally, social media enables you to reach new audiences through influencer marketing. Many don't personally follow any big brands on social media but do follow influencers who will occasionally showcase products or services they like — if you work for a small-to-medium sized company, this could be a good avenue to consider and also on a very smaller budget.
With offline marketing, it's very difficult to tell how people are interacting with your brand before they have an interaction with a salesperson or make a purchase. With digital marketing, you can identify trends and patterns in people's behavior before they've reached the final stage in their buyer's journey.
And as for selling, you can sell or buy anything from any part of the world from your gadget. You can find the quality and usability from the customer reviews too so that you don't need to believe blindly in the words of commercials as like that of a mere soap brand making a girl conquer the world.
You don't need to go out to get a thing, you sit in your comforts, avoid public and get your chosen item at your doorsteps. And this is not anything expensive or of a luxury now as was once, anyone can avail this today.
Official easiness
Can you imagine starting a business in an abroad country as a start up? You need to get the capital funding, you need to learn everything about the country, you need to believe and completely invest your trust in someone for help, arrange meetings officially with many you have not known before. Overall you must risk your fortune for this.
Now everything getting online, you have many options for this. You can get angel funding, any kind of support you need from the experts in any part of the world, arrange meetings online and get to know the officials personally and even start the business there by living here. Few countries even give such outstanding provisions like e-residence.
You can set up virtual offices at lower budgets and control every aspect living where you are.
Some outstanding life uncategorized
The digital age has enabled us to move faster in lots of ways. And because we can, we do. "Move fast and break things," is one of the corporate mottos at Facebook, for example. Meaning, don't be overly cautious. Don't be timid. Fortune favors the bold.
Overall, living digitally have made our lives too easy that we don't need to pressure on someone, get tensed on losing an opportunity. You can choose to learn from your choice, work on your choice even create a job as per your choice and work freely and live happily at the comfort of your family.
Access to digitally connected living is supposed to halt the reproduction of social and economic inequalities in society and provide opportunities for people to improve their quality of life.